Become a corporate partner
At Mater Foundation, we're committed to working with community focused businesses and their people to build meaningful and sustainable partnerships.
We create unique and mutually beneficial partnership opportunities designed to ensure you and your business better connect with your desired audience, meet community, Corporate and social responsibility objectives, or to empower and engage your staff with a meaningful charity.
What does a Mater Foundation partnership look like?
Sponsorship of Events
We deliver many events across the year supporting vital causes within our community.
Sponsorship of Mater Foundation events provide brand alignment and engagement with community, staff and key stakeholders. We connect your brand with thousands of participants, supporters and engaged community members to affirm a positive brand sentiment and alignment to deliver on marketing and brand metrics, in a positive and cost-effective way.
International Women's Day Fun Run

The International Women's Day Fun Run engages with over 20,000 participants in the Brisbane CBD, and connects with supporters nationally via our virtual event. This event raises funds in support Mater Chicks in Pink and breast cancer care and research at Mater.

Mater Smiling for Smiddy Challenge

The Smiddy Challenge is an ideal networking, team-building and relationship management opportunity both for confident and emerging cyclists (also with volunteer 'road crew' availabilities). 

Team Smiddy for Noosa Triathlon

Mater Smiling for Smiddy is established as the Platinum Charity Partner at Noosa Triathlon, boasting the largest participation and branding footprint at this iconic event, the largest triathlon in the southern hemisphere.

Brisbane to Gold Coast Cycle for Cancer

Bicycle Queensland and Mater Foundation have partnered to deliver this iconic event to further the health of communities across Queensland. 
Fundraising in a different way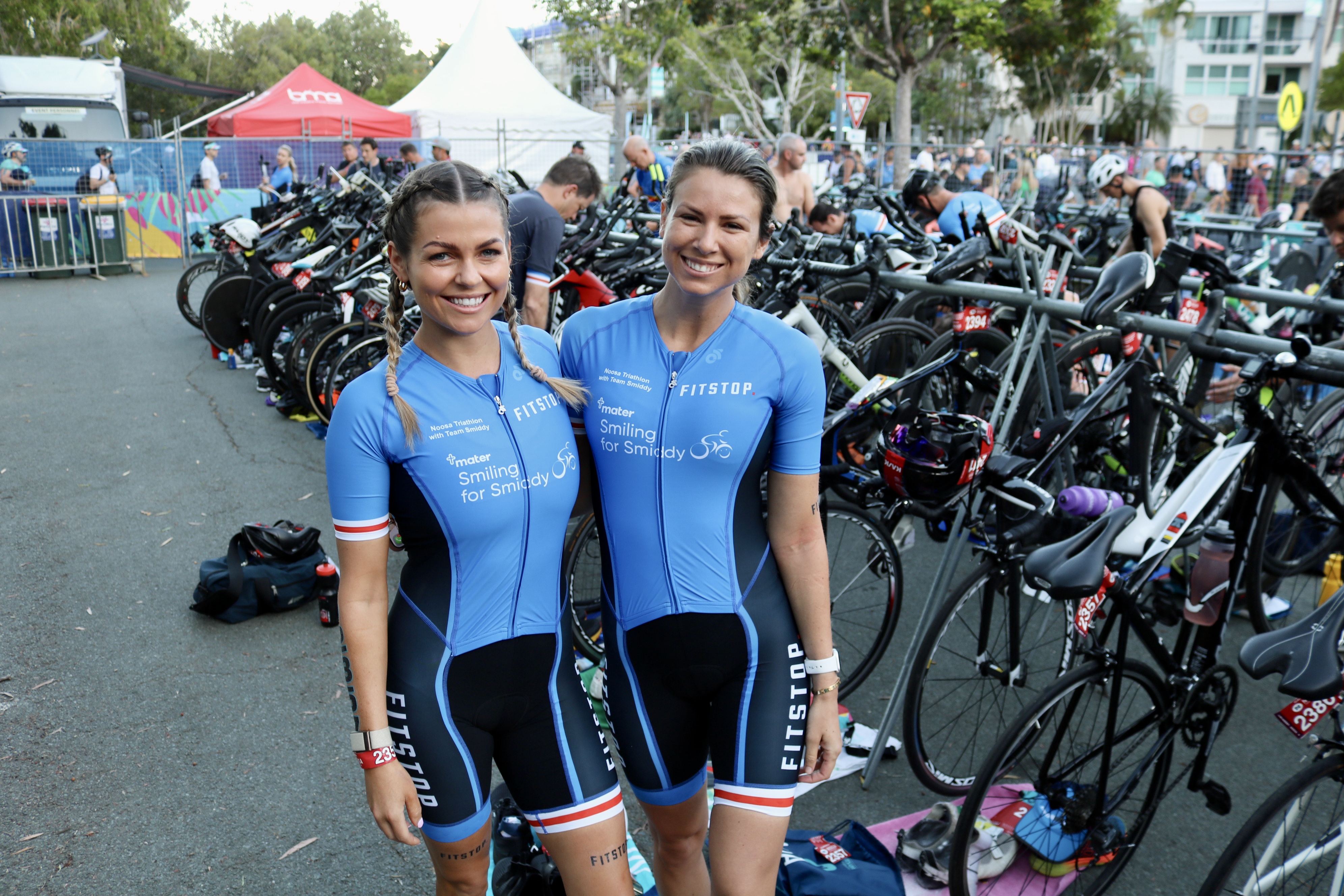 We partner with some of Australia's most-loved brands to fundraise outside of the box. From co-branded product lines such as our Louenhide X Chicks in Pink Range through to Hastings Deering and their pink CAT 299C Compact Track Loader for hire partnership, we can link your brand or product to drive sales or positively influence customer perceptions.
Brands such as Costco, BIG W and Drakes deliverer in-store token campaigns to raise significant funds for our tiniest and most vulnerable patients supporting Mater Little Miracles.
In 2022, Plantation Homes will support Mater Little Miracles by building their 9th House for Life, delivering a record $1,489,000 sales result.
We can work with you to ensure delivery of a successful and mutually beneficial campaign that is fully tailored to the needs of your business, its people and integrated with your marketing objectives.
Create a bespoke CSR program
Across Queensland, Mater boasts an extensive network of hospitals with the expertise of a world class research institute and a nationally accredited education provider. At Mater we are focused on making a significant impact in improving the health and wellbeing of our community.
Mothers, babies and families
Cancer
Young Adults
Mental Health
Neurosciences
Chronic health conditions
Vulnerable communities
We can help tailor a community investment strategy with you that supports your business' focus in health, education or research.
Partner with us
If you would like to learn more about becoming a partner with Mater Foundation, please complete the form below and we will be in contact with you.
Give through your workplace 
Did you know that 'Workplace Giving' is one of the easiest and most cost-effective ways you can make tax-deductible donations to Mater Foundation?
Your regular donations, which come out of your regular pay, can be as little as $2 and will be directed to the area of greatest need at Mater—making a positive difference to the lives of thousands of men, women, children and babies every year.