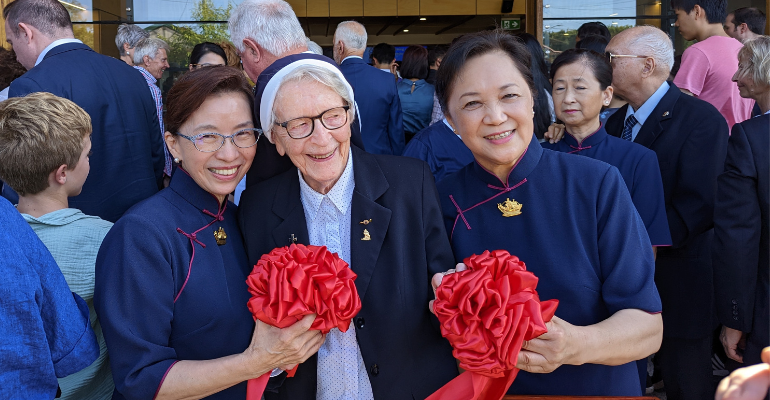 There are many similarities between Mater's founding Sisters of Mercy and the Taiwanese Buddhist Tzu Chi Foundation—each one characterised by its dedication to relieving suffering of those in need, while creating a better world through compassion, love and hope.
Marking the Tzu-Chi's 30-year anniversary in Australia during the opening of its new community centre in Salisbury, Sister Angela Mary Doyle reflected on her first meeting with missionary Julia Wu all those years ago.
"She brought the Tzu-Chi to Australia and we've never been the same since!" Sister Angela Mary said.
Through the incredible hard work and generosity of its members, the Tzu-Chi has raised and gifted almost $10 million throughout 30 years of friendship with Mater, enabling multi-generational support for medical research advances, healthcare and equipment.
"I remember in 1998 when a severe tidal disaster struck Wewak in Papua New Guinea, Julia called me to ask if they could help. We were already working with Rotary International to help as our Sisters had been there for years.
"They desperately needed an X-ray machine to identify limb fractures, but when I discovered the cost of the machine was $180,000, I suggested to Julia we would have to forget about it.
"But they took no notice, and in a few days, I was advised the machine could be ordered," Sister said.
One of the Tzu-Chi's greatest legacies at Mater will be its contribution to the establishment of the New Life Centre in the 1990s (now the Mater Neonatal Critical Care Unit (NCCU)) amid radical advances in the treatment of premature babies.
Over time, the unit has grown to become the biggest of its kind in the country, caring for more than 2,000 seriously ill and premature babies each year.
The organisation has continued to support the provision of new, world-leading technology and equipment since its inception, to ensure every baby receives the very best care possible.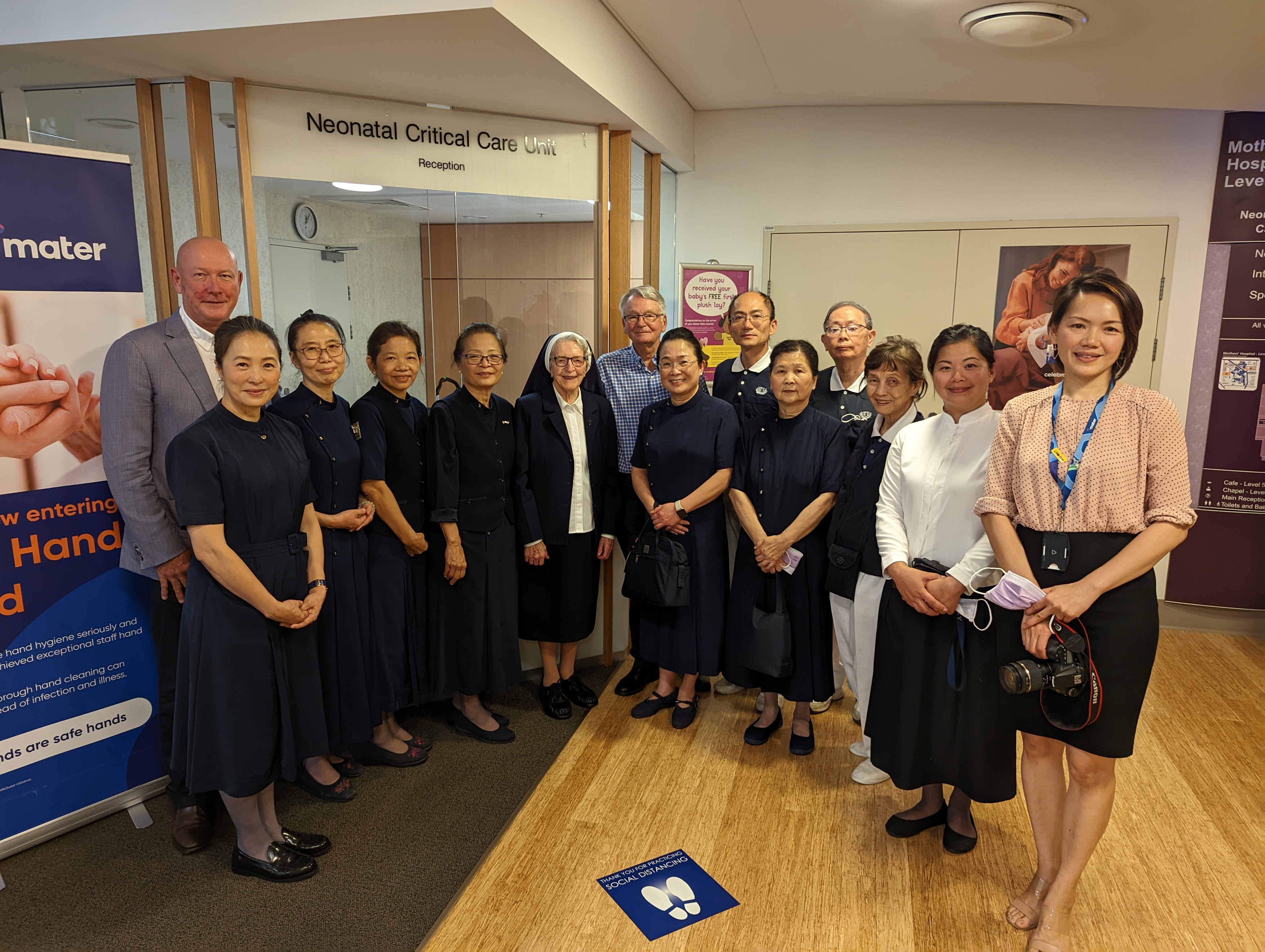 As part of the 30-year celebrations, Sister Angela Mary joined forces with the centre's founding neonatologist Professor David Tudehope to show Tzu-Chi members first-hand the impact of their generosity through a tour of the NCCU.
The organisation has more recently proven instrumental in the realisation of Catherine's House for Mothers, Babies and Families—Queensland's first integrated peri-natal mental health unit which opens next year in the renovated Sisters of Mercy convent at South Brisbane.
Thanks to the tremendous and selfless generosity of supporters including the noble Tzu-Chi, Catherine's House will support women (and their families) who experience perinatal mental health issues before and after their baby is born.
"Love and mercy transcend races, nationalities and geographical distances, and we are both motivated only by a commitment to help," she said.