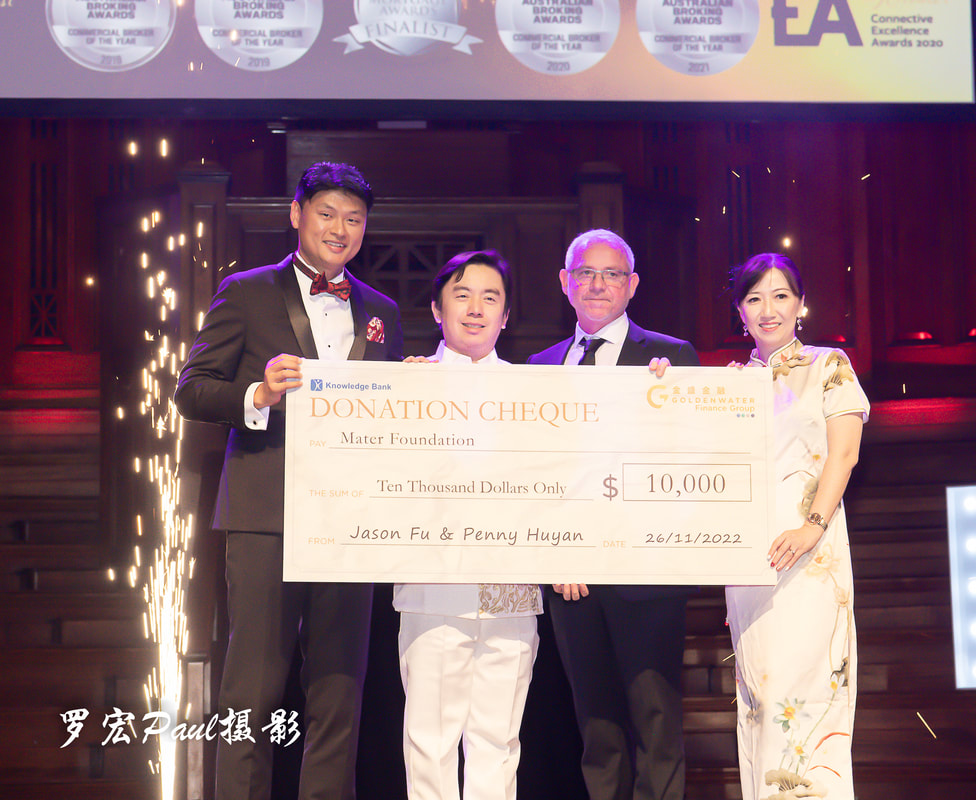 The annual Professional Real Estate Training (PRET) awards is a big night on the real estate calendar, but an even bigger night for Mater Foundation, thanks to the mighty fundraising efforts of its CEO Paul Shih and his wife Connie Su.
As one of the most well-known Property Investment Advisors in the Brisbane Chinese community and Honorary Chair of the Australian Property Management Alliance, Paul is a highly respected industry trainer who inspires his students to embrace philanthropy as well.
The family is known throughout the community for their kindness and never-ending dedication to giving back to the community. They even rallied Brisbane's multi-cultural community throughout COVID-19 to deliver more than 2000 meals to hospitals around the region.
Paul and Connie's children Angel Su and Ocean Shih are following in their parents' footsteps, joining their friends Alex Prowse and Sirlene Wong on stage at the awards event to support their father as MC, to help rally the crowd to dig deep in support of the community.
And we couldn't be more grateful!
The sold-out 700+ guest event at Brisbane City Hall raised a mighty $142,000 for three organisations—Mater Foundation, Royal Brisbane and Women's Hospital Foundation and the Lord Mayor's Charitable Trust.
That means another $56,000 is now going to Mater's Catherine's House for Mothers, Babies and Families—Queensland's first integrated peri-natal mental health unit which opens next year in the renovated Sisters of Mercy convent at South Brisbane.
Thanks to the tremendous and selfless generosity of supporters including Paul Shih and Connie Su, Catherine's House will support women (and their families) who experience perinatal mental health issues before and after their baby is born.
Thank you so much to Paul, Connie Su and their family, and to the event sponsors Goldenwater Finance, RayWhite Sunnybank, Calamvale and Sunnybank Hills, and PRET Australia Development Class.